This week is being moved for Intel with the arrival of its new 11 Gen processors to the consumer market. And we already anticipated that the B460 and H410 chipsets were going to be left out of the company's official support for these new processors.
But, in addition, two other chipsets do not have support insurance. So, Z490 and H470 could be left out, at least partially, since some companies have not confirmed many models yet, while others leave them in the air, what is happening?
Everything seemed rosy for Intel with its new Rocket Lake-S architecture, the first to leave the Sky lake microarchitecture behind and focus on the new enhancements that the company will expose to its full potential with Alder Lake-S already at 10 nm Super Fin.
But, behind the scenes the manufacturers clamor against the company for excluding certain chipsets from the support, although on the other hand it could mean more sales of plates, but presumably a worse reputation.
What Type of Motherboards Support 11th-GEN Intel
Now, some models that carry Z490 could be left out of this support for motherboard of the 11th generation of Intel CPUs.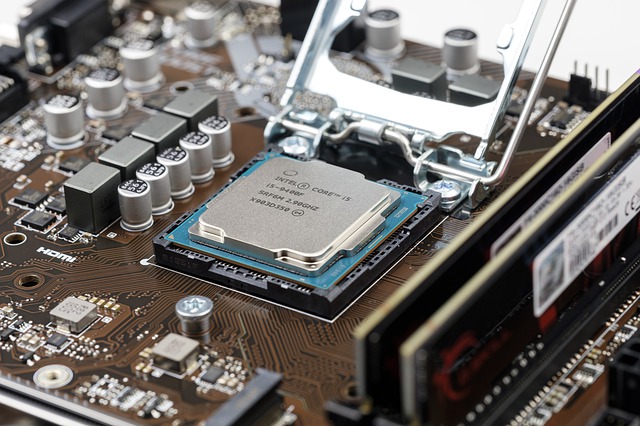 Intel has confirmed officially that the 11th generation PC processors, and the Rocket Lake-S, will not be compatible with the H410 or B460 boards.
In an updated support page , viewed by Video Cardz, Intel reveals that although 400 series boards will receive a BIOS update to support the new Rocket Lake processors, those based on the B460 or H410 will not be compatible with the 11th generation of processors. Intel.
This means that while H470, Q470 or Z490 based boards simply need a BIOS update to be compatible with Rocket Lake, all is lost for the B460 and H410.
This news comes as a surprise to many, because the Rocket Lake still uses an LGA1200 socket. However, as explained in Tom's Hardware, the H410 and B460 chips are based on 22 nm nodes and a BIOS update is not enough to support these new processors.
For those disappointed by the news, some motherboard vendors have already started to avoid Intel's new rules.
Gigabyte, for example, will add support to its 'H410 and B460 boards' by taking advantage of the H470. The company's new H410M DS2V V2 and H410M S2H V2 have an H470 chip and will allow lower prices for Intel's Rocket Lake-S series.
Intel's 11th generation processors are expected next month, following the launch of Intel's Z590 motherboards.
Intel has confirmed that entry-level H410 and B460 motherboards will not support 11th Gen Intel Core processors. Apart from these, Intel 400 series motherboards support 11th Gen processors with an updated BIOS.
This information came from Intel itself on a support page to help those who were unable to boot the system when using a Z490 and H470 motherboard paired with the upcoming 11th Gen core processor.
This page includes a note stating that motherboards based on Intel B460 and H410 chipsets are not compatible with future 11th Gen Intel Core processors.
For motherboards with Intel Z490 and H470 chipsets, a BIOS update is required to support 11th Gen CPUs.
Intel 11th Gen core processors are expected to be released next month, following the Intel Z590 motherboards.
On a page in its support, Intel gives us bad news: its motherboards equipped with entry and mid-range H410 and B460 chipsets will not be compatible with the new Rocket Lake-S desktop chips. A decision for which the technical justifications are difficult to find.
On its 400 series chipsets, Intel seems to be well on the way to offering us customer support for its new processors.
While the group confirms that its motherboards powered by Z490 (high-end) and H470 chipsets will be able to support the new Rocket Lake-S CPUs, we are told that it will be quite different for the B460 chipsets (mid-market). Range ) and H410 (entry level).
Yes for backward compatibility, but not for everyone.
"Motherboards based on Intel B460 or H410 chipsets are not compatible with the next 11th generation Intel Core processors ," reads a support page dedicated to BIOS updates for 400 series chipsets. The mention is explicit, but unfortunately is not accompanied by any technical justification.
Eligible, the Z490 and H470 chipsets will require a simple BIOS update to accommodate Intel's new desktop processors (benefiting from a new architecture, but retaining the 14 nm engraving).
An update distributed through the usual channels, and therefore primarily through motherboard manufacturers. OEMs will also be able to access it for pre-assembled machines.
But why exactly?
As Tech Power Up points out, it's pretty hard to understand Intel's decision. From a strictly technical point of view, the H410 chipset could indeed be a problem for newer Rocket Lake-S processors due to limited VRM (for voltage management) capabilities on many motherboards, but this problem does not apply to cards.
Under B460 chipset which often benefit from a design close to certain high-end models.As it stands, and at least for the B460 chipset, it looks like Intel is simply looking to encourage the purchase of next-gen motherboards, which will soon come with the B560 chipset.